WATCH this week's MESSAGE
Enjoy last week's message or choose from our other great messages …
Sunday
Worship Service
10:00 am
Children's Ministry
& Nursery provided.
Coffee Bar @ 9am
Friday
School of Supernatural
Equipping Nights
Passion Encounters
Check Events Page for Schedule
(no childcare)
Small Groups
meet throughout the week on various days at various times.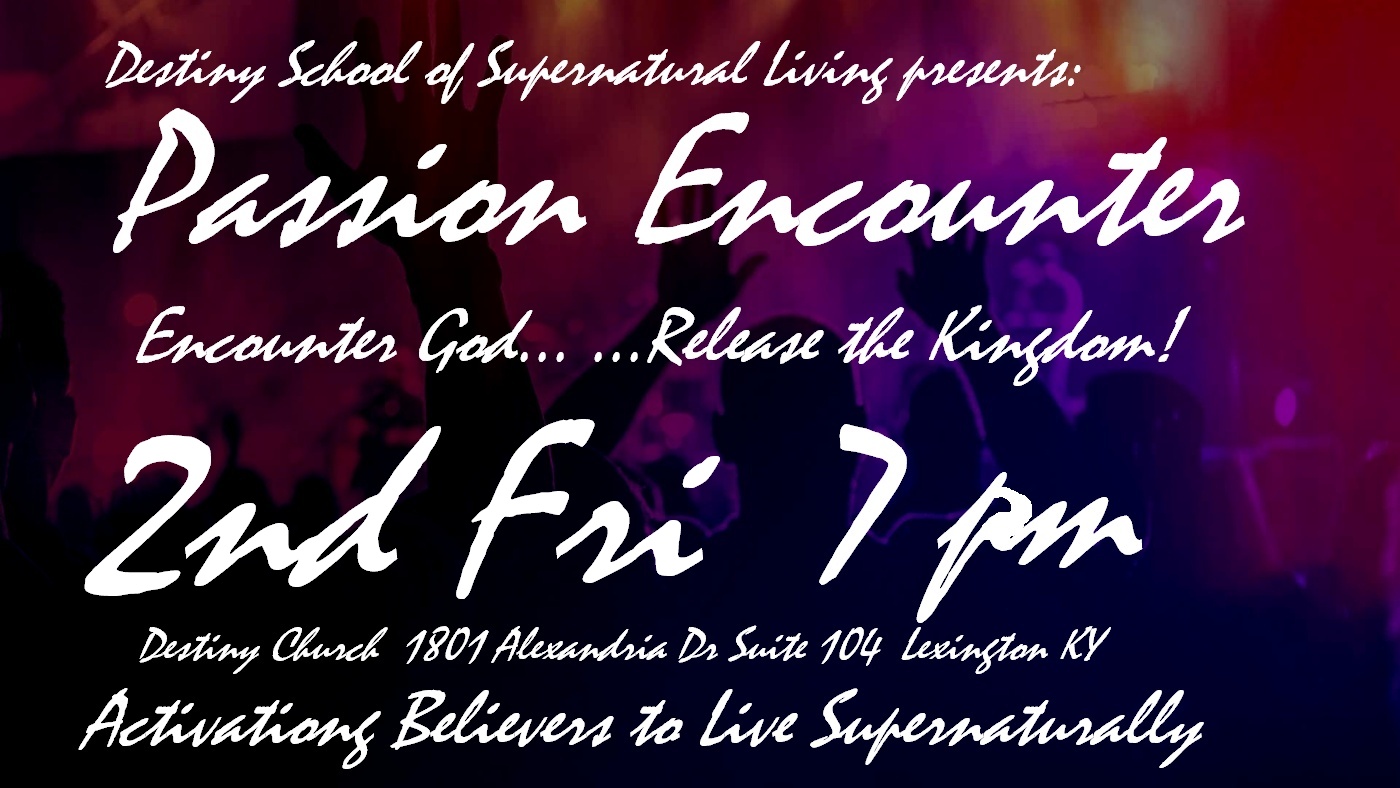 DSSL: Passion Encounter
Schedule on Events Page
At the Destiny School of Supernatrual Living Passion Encounter we welcome an intimate encounter with God while experiencing the supernatural through the prophetic, healings, and more.  Our last Passion Encounter for 2019 will be New Year's Eve as part of our New Year's Eve family night… Plan to come join us!
Schedule on Events Page
Destiny School of Supernatural Living Equipping Nights provide an evening of teaching, Q&A and activations in using the gifts of the Holy Spirit to live the supernatural life that Christians are meant to live.  Come join us, stretch your faith and experience taking your gifting to a new level!
New Book Release
Sunday, August 18th
Why Tithing is a Grace Thing by Jim Davis
This book contains the "wealth" of the grace, faith, and finance deposit in Jim Davis.  He explains how giving is a natural expression of relationship rather than and arbitrary ritual or formula to "get" something out of God. You won't want to miss the revelation in this NEW BOOK by Jim Davis.

November 5-26
God has moved to open doors of strategic opportunity in Poland, the Czech Republic, and Norway.  This is THE TIME for investment in Pastors, Leaders, Churches equipping them to dream with God, carry His vision for their lives, churches, and nation.
PRAY: Make a commitment to the Lord to "go" with us in prayer to prepare the way.
GIVE: Please consider helping to send our team with your financial contribution.