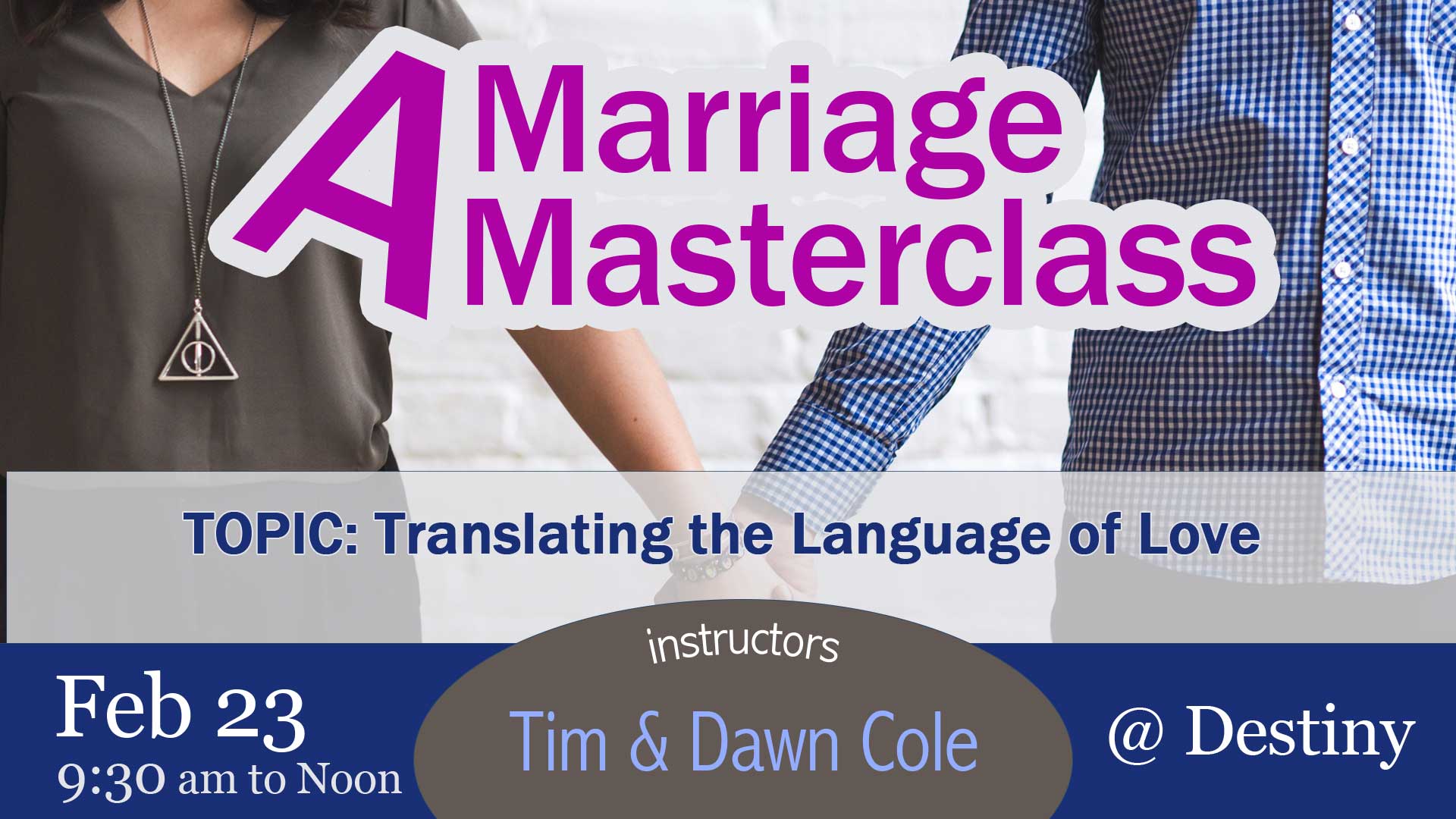 February 23 ... 9:30am to Noon
Join us for this exciting new Masterclass for married couples and single who are serious about having a great marriage in the future.
SIGN UP
There is no registration or cost for this Masterclass. HOWEVER, PLEASE vision the Facebook Event and click to indicate that you are "GOING" so that we can plan for refreshments and seating.
TOPIC
 Every married couple is faced with the challenge of translation … everything has to be translated from one spouse's languages into the other spouse's languages. Without healthy and accurate translation skills, frustration can build in our marriages resulting from miscommunication that could be completely avoided. Love languages, conflict resolution, dreams & direction, child rearing style … Good translation skills will empower you to have the kind of marriage you've already been putting all the work in for.
Join us as we dust off and unpack our MTL (Marriage Language Translators).
SCHEDULE
9:30 AM – Welcome & Coffee
9:45 AM – Session 1: The Missing Link
11:00 AM – Session 2: Unpacking Your Translator
12:00 PM – Finish
INSTRUCTORS: Tim & Dawn Cole
Tim & Dawn bring 32 years of great marriage and counseling experience into this masterclass offering unique insights, powerful revelation, and an anointing for breaking through barriers and boundaries that short circut relationships.
LOCATION: Destiny Church
1801 Alexandria Way Suite 104
Lexington KY 40504